Look for the NEW Police FCU CardNavSM Companion App
Protect your Police FCU debit card with real-time control through your smartphone or tablet.
Add another level of security to your Police FCU debit card with CardNavSM.
CardNavSM allows you to decide how and when they can be used, and alerts you immediately when any types of transactions you specify take place. You can even use CardNavSM to set personal spending limits that help you stay within your budget goals.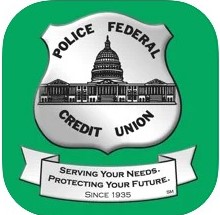 With CardNavSM and its powerful features at your fingertips, you'll come up with personalized solutions to help with your financial goals and give you greater security and control over your money. What are you waiting for? Download today and take control over your debit card!
Download the CardNavSM by CO-OP app, and enroll today to gain a new level of security and control over your money.

· Turn cards on or off in seconds.
· Use GPS to restrict transactions to businesses within a designated area.
· Limit card use to specific merchants or purchases.
· Receive real-time, in-app alerts that let you stop unauthorized purchases before they're complete.
· Receive alerts when you're getting close to any personal spending limits you've set.
NEW! The convenience of single sign-on access to CardNav through the Police FCU Mobile App.
Adding the new CardNav Companion App is easy!
*Sign into the Police FCU Mobile App
*Select Debit Card Controls
*Download the new Police FCU CardNav Companion App (available for both iPhone and Android phones.)
*Add your Police FCU Visa® Debit Card(s)
*Set up your personal security control settings
*All of your debit card transactions will be now available by clicking Debit Card Controls on your Police FCU Mobile App menu. If you used the older version of CardNavSM by Co-Op, you can delete it (unless you have other financial institution cards attached to it.) You will still receive debit card alerts based on your personal security control settings without having to log into the CardNav app itself.