Flexible terms up to 84 months
Low Fixed Rates (as low as 1.74% APR*)
Up to 120% financing including tags, taxes, title, dealer prep fees, trade, GAP Plus and extended warranty**
Up to $500 cash back on qualified refinances, not to exceed NADA value
No early payoff penalty
No payment required for up to 60 days***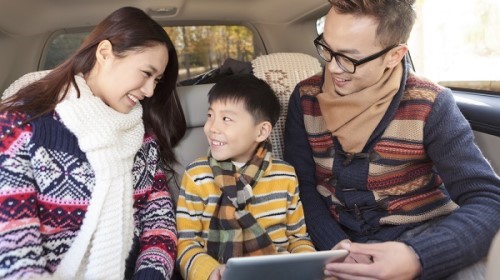 Vehicle Refinancing
Police FCU will refinance your recent vehicle purchase with a dealer or another lender. We offer flexible repayment terms, competitive low rates, and affordable monthly payments. Refinancing your loan with us may lower your interest rate and reduce your monthly payment, saving you money!
Contact Us
Title Loan Alternatives
Title loans, Second Chance Auto and Credit Builder loans are for lessor loan amounts and shorter repayment terms compared to our other vehicle loan products. A vehicle title, free of liens, is required for collateral until the loan is paid in full. Borrowers obtain title loan alternative products when they give the title of their vehicle, such as their car, truck, or motorcycle, for collateral. The following documents are required:
Vehicle title showing no liens
Identification matching the name on title
Current vehicle registration
Proof of vehicle insurance
Proof of ability to repay the loan (i.e. recent paystubs, income statement)
Police FCU Motorcycle financing available at 1% above auto loan rates.
Click here to find out how Police FCU can help protect your vehicle.
For additional document requirements, fees and other information, please contact us at 301.817.1200.
*APR = Annual Percentage Rate. Rates are subject to change without prior notice. Rates are based on applicant(s) credit score. Your rate may vary. Motorcycle loan rates 1% higher.

 Borrower's credit score determine rate, terms and possible down payment requirements. Advertised rates reflect financing for current model year vehicles, untitled or under 5,000 miles, for up to a 72 mo. term, includes a 1.00% cumulative reduction with the Loan Rate Discount Program for Direct Deposit (minimum $1,000), Automatic Loan Payments, Law Enforcement Retiree, 15% or > Down Payment, NEW PFCU Visa Credit Card, NEW Member Sponsorship, Police FCU Real Estate Loan. Other rates and terms available.
**Restrictions may apply depending on vehicle model year, type, NADA value, borrower credit scores and credit history. Refinancing only available on outside loans. Ask for rate and details; restrictions apply.
***The loan will still accrue interest during the 60-day deferral period.