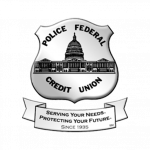 Police FCU's Holiday Loan Specials Are Back!
Take Advantage of These Specials for a Short Time – Now Through December 31st
Did the holiday season come up faster than you prepared for?
If so, you have come to the right place. Whether you have a large gift in mind (like a family vacation or new car) or a list of smaller gifts for several people, our Holiday Loan Specials will help you get through your holiday shopping season with ease.
Our Holiday Loan, Holiday Quick Draw, and Holiday Skip-A-Pay were designed with YOU in mind. Don't wait! These specials only come around once a year!
Bring On the Holidays!
Rates are subject to change, so don't wait!
Apply online 24/7 or call 301.817.1200.
Not a member yet? Join Police FCU today!
Special Holiday Loan
Instead of racking up those high-interest-rate credit cards, consider Police FCU's Special Holiday Loan. This is a great option for large holiday purchases. Rates are as low as 6.99% APR*!
Applying is fast and easy, so you can get back to your holiday shopping!
Special Holiday Quick Draw Loan
Get up to $750 with our Holiday Quick Draw Loan. This provides quick cash so you can check off that list of smaller gifts for special family and friends.
With this option, you can take advantage of our extended repayment period of up to five months.
Special Holiday Skip-A-Pay
Skip one or more of your eligible loan payments without penalties for a month. If you currently have a loan with Police FCU, you can skip your November or December loan payment – giving you more money in your pocket for holiday gifts.
Skip-A-Pay is easy, but you first need to fill out the form and return it to us.
Become a Police FCU Member!
If you want to take advantage of one of our Holiday Loan Specials, but aren't a member yet, applying is fast and easy! We are a member-owned credit union serving police officers and their families. For eligibility, view our Membership page. We can't wait for you to join our Police FCU family!
Holiday Loan Specials Disclosures:
*APR=Annual Percentage Rate which is subject to change without notice.
Holiday Loan: Holiday Loans available from October 1, 2023- December 31, 2023 with up to 2.00% rate reduction from qualifying loan rate. Loan amount, repayment term and interest rate based on credit qualification. Rate reflects exclusive 1% holiday loan rate discount and a 1% cumulative rate reduction with the Loan Rate Discount Program#.
Payment example: $8,500 Holiday Loan at 6.99% APR# for 36 months = approximate payment of $262.32. Other restrictions may apply.
Holiday Quick Draw Loan: The total cost for a Quick Draw Loan would be $54 or $65, including the $20 application fee, depending on if you elected the 18% or 24% APR# option. Loan payments would be approximately $156 or $159, respectively.
Holiday-Skip-A-Pay: There is a $30 service fee for each skipped payment, and interest will continue to accrue on your loan(s) and the loan term will be extended. Real Estate Loans, VISA® Credit Cards and Better Title Loan and Second Chance Auto Refinance loans are not eligible for the Skip-a-Pay program.
Loan Rate Discount Program Offers 0.10% rate reduction per eligible discount, (up to 1.00% cumulative) for Direct Deposit of $1,000 or greater into Share Draft account, Automatic Loan Payments, Law Enforcement Retiree, Police FCU Real Estate Loan, 15% or > Down Payment (qualifies for .20%), Electric or Hybrid Vehicle, NEW PFCU Visa® Credit Card, NEW Member Sponsorship, or New Certificate of Deposit of $5,000 or greater.