Click one of these options for a shortcut to your desired section:
Digital Banking (Desktop and Mobile)
You can call our automated PIN change service at 1-866-762-0558 24 hours a day, 7 days a week to change your PIN – even if you don't remember your current one!
If you do not recognize the name of the business, perform a search on the internet. Businesses will sometimes appear under a different name on your transaction history.
Still don't recognize the business? Try to get in contact with them to get more information about the transaction. If the transaction was not authorized, see if the business will cancel and refund the order.
If you are unable to resolve the issue with the business, please call us to begin the dispute process.
CardNav users can add their international destinations as trusted locations in the app. Once the trip is complete, the country can be removed.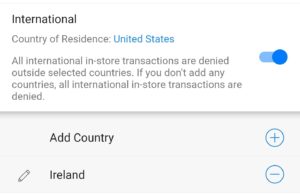 Otherwise, please call to notify us so we can add the travel note to your debit card. This will minimize the chance that your card is blocked while on travel.
You can check your balance by logging into digital banking either on your desktop or laptop or via our mobile app.
Unfortunately, your deposit cannot be released into your account until we receive the file that allows us to deposit it into your account.
There are two convenient ways you can update your address:
After logging into Digital Banking, you can expand the profile option and click Address

You can go to our Online Tools and Resources page and use our DocuSign link to complete the form online.
For a deposit, you can use our digital banking and make your deposit from anywhere.
If you prefer to visit a branch, you can use the share branch locator to find a credit union near you to make deposits and withdrawals.